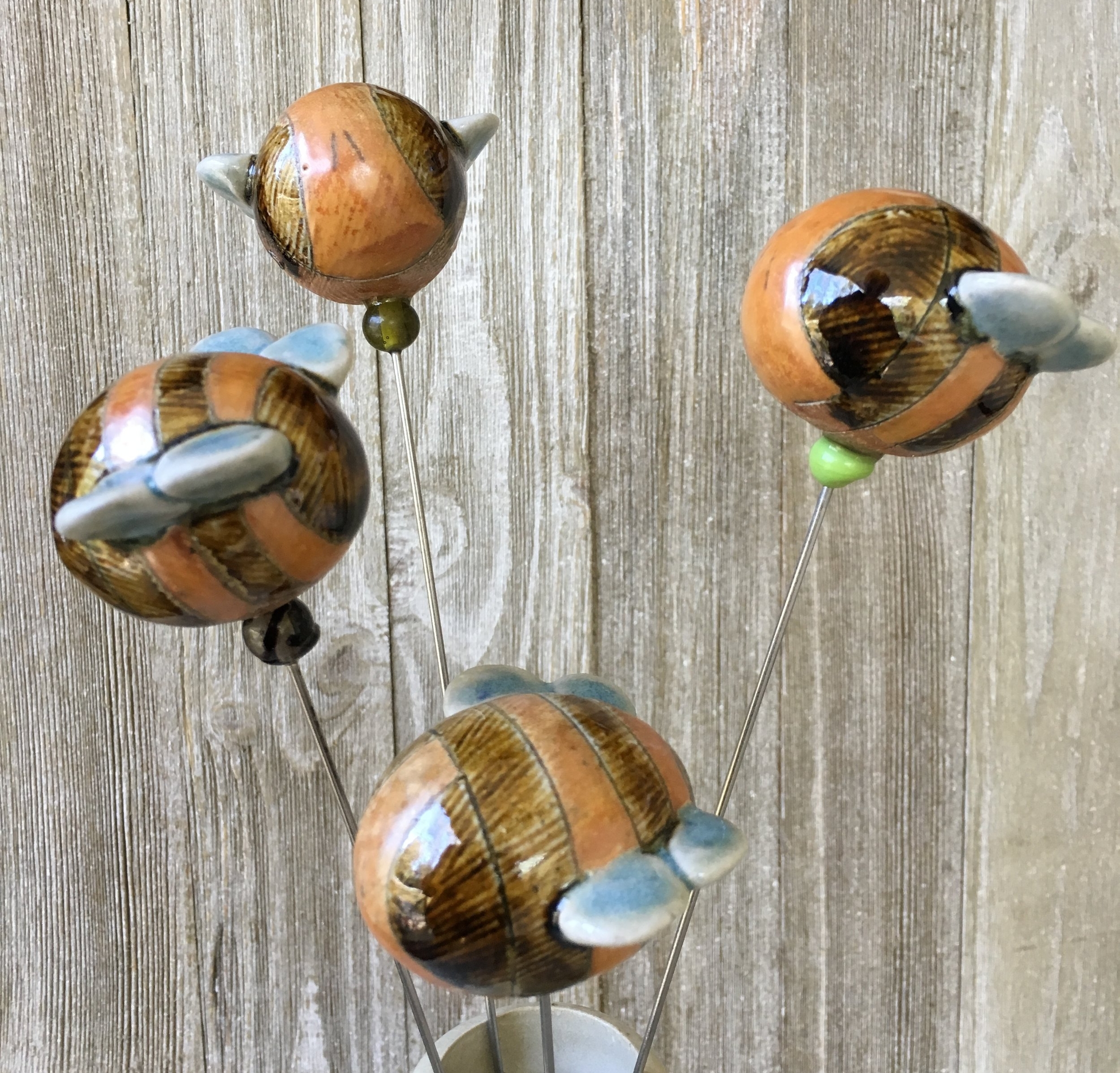 Events
Celebration of Spring in Seagrove
April 27-28; 10am - 5pm
Paint your own mug.
Celebrate Spring with Blue Hen Pottery – enjoy refreshments while shopping for new bee themed pottery!
We're offering a hands on activity this year – paint your own mug. Anne will make 25 mugs for you to
choose from, to try your hand at painting with underglazes.
Cost covers all materials and firings.
Seagrove Woodfire NC Weekend Pottery Tour
Saturday, June 1 &2, 2019
10:00 AM 5:00 PM
The first-ever Seagrove Wood Fire NC Weekend Pottery Tour kicks off at 10am on Saturday, June 1, 2019, in Seagrove, NC. You're invited to join us as we open up our studios for your visit. Learn more about the Seagrove tradition and wood-fire kilns. Talk with our potters about their craft. And enjoy the wide-open spaces in and around scenic Seagrove. The tour wraps up at 5 pm, when festivities move to nearby StarWorksTap Room in Star, North Carolina. Meet us there for a meet-and-greet to celebrate our local artists, with a food truck and microbrews on site. ADMISSION IS FREE.
Seagrove Woodfire NC group is offering a free signed copy of our "controlled Burn" book with the purchase of a mug from any one of the artists from our group.